4:12 Student Ministry. Come see what all the fuss is about!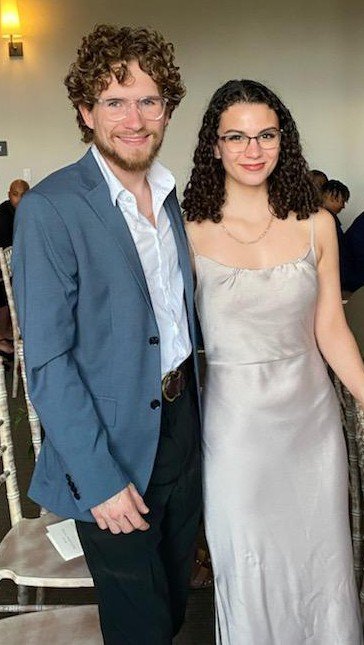 4:12 Meetings
We are beyond thrilled to welcome Joshua Fenstermaker to the 4:12 Leadership Team! He joins us with some exciting ideas and much needed energy! We look forward to everyone having a chance to meet him and his lovely wife Rachel in the upcoming weeks.
We are excited to share our time with the the Middle and High School students at our 4:12 Student Ministry Meetings. 1 Timothy 4:12 Says "Let no one despise your youth, but be an example to the believers in Word, in Conduct, in Love, in Spirit, in Faith, and in Purity."
This is a great example of how a young believer should live and we hope to help the Middle and High school student achieve these lofty goals.
We meet Every Wednesday evening from 7:00pm - 8:30pm @ 3305 Schoolhouse Rd in Harmony, to share "Real World" lessons firmly seated in biblical principles. We have fun games and OF COURSE! FOOD!
Feel free to reach out and find out more about what we are all about at harmonycommunitystudents@gmail.com. By phone/text 540-535-5402. Follow us on FaceBook at https://www.facebook.com/412-Student-Parent-Page-108385691392525 and on instagram at harmonycommunitystudents
Join us in Church:
We would love for you to come visit us at Harmony Community Church, Sunday Mornings from 10am-11:30 for worship service. We have packets for registration to attend youth meetings as well as "Sermon Notes" to aid the Student worshiper while following along with the sermon and music for the day. Be sure to let me know you are there and join us in the VIP section dedicated to the 4:12 Student Ministry Students.
UPCOMING EVENTS:
September Discussions
Wednesdays in September our meetings will be focused on being talking to others about Christ, What is a Christian, Praying for others and Making an impact. Plan on joining us... and see what it's all about! Wednesdays from 7-8:30 at 3305 Schoolhouse Rd.
Monthly Movie Night:
Our next movie night will be on October 8th from 6:30-8:30 pm. The title is to be determined at upcoming meetings and will be posted here and on the FB page as well as included in the weekly email, Pizza, Popcorn and soft drinks will be provided. Come hang out with the "Cool Kids" 3305 Schoolhouse Rd.
Meet at the Pole:
See You at the Pole 2021
September 22, 2021
This year 4:12 will be working together with the Fellowship of Christian Athletes at Harmony High School for See you at the Pole. We will be gathering together from 6am through 7am for a time of prayer, reflection and fellowship together for this great event. SYATP is an annual gathering of Christian students of all ages at a flagpole in front of their local school for prayer, scripture-reading and hymn-singing, during the early morning before school starts. The American SYATP events occur on every fourth Wednesday of September. The events began in 1990, in the United States, where public schools cannot sponsor prayers and some Christians see public schools as hostile to Christian students. It has grown by word of mouth, announcements at youth rallies and churches, and the Internet and now occurs internationally. This text has been taken from www.cute-calendar.com
Halloween:
This is a great night to reach out to other students who may be looking for "more". Always a fun night for Harmony Community Church, we will be setting up tables and handing out treats and letting people know when and where we meet for Church and Youth Group. Costumes are always great! and we have a blast seeing all of the littles stop by. Be on the look-out for more information as it develops.